Is there a better time to excite your customers and promote your business than the Holiday Season?
Leaving Halloween behind, and getting ready for the New Year, people dive into the shopping frenzy, spending a fortune on extravagant gifts for friends and family. This is the period when sales increase dramatically in almost every retail industry. According to Statista, an average American spends 906 US dollars on Christmas gifts. And you can use this opportunity to start a great campaign and cash in on the festivities.
All you need is a little bit of creativity and time to create an original and heartwarming campaign to stand out from the sea of promotions and discounts and truly delight your customers.
We've come up with 5+ fabulous New Year Marketing ideas that will help you start the year off with a bang and give your sales a nice boost for the rest of the year.
Set up an instant win campaign
Everyone loves surprise gifts. Why not exciting your customers by setting a win campaign where all the participants can get a nice present? All you'll need to make everyone a winner in your campaign is to place different QR codes on your products or colorful Christmas cards they can find in your store, and link each QR code to your Win Game. Customers visit your store, find the QR codes and enter the sweepstake. Regardless of how big the gifts are, it's the festive mood that really matters.
There's no dearth of success stories from both local and international brands that used Text to Win sweepstakes to score record sales in a matter of days. For example, McDonalds Italy launched an SMS Instant Win campaign in one of its restaurants. They printed unique codes on all the cups. Customers could send in one text message containing the code to learn what they had won and receive their gift in right in the restaurant. The presents ranged from free food to prepaid credit cards. The campaign recorded more than 1.5 million participants within just 5 weeks and an unprecedented 25% response rate.
Help your customers choose gifts
It's true that customers love catchy deals and enticing offers, but they also need advice when choosing holiday gifts for their loved ones. Relieve the shopping stress by assisting your customers in their choice. Send them some good tips about what to choose and where to find the gifts for their friends and family. If you're a clothing store, you can send a message like "Find the ideal Christmas gift for your husband/wife in ChicStyle". This will make your customers' life easier and will add a personal touch in your relationships with them.
Run Christmas-themed contests
People love playing games, especially when they are rewarded for winning. Being in a festive mood, they will be even more interested to take part in a fun competition. So running a creative contest during the holidays is a great way to attract more customers to your business. To increase the excitement, you can create a holiday-themed contest. Use a mass texting service to send fun Christmas riddles to all your customers and promise a reward to the first few people who get the right answer. The reward can be anything from coupons to special deals. What really matters is to share the holiday cheer with your audience and engage them into an amusing game.
Create polls
Another way to engage with your customers with text message marketing during the Holiday season is to run instant polling campaigns. Just send bulk messages to your customers through a mass texting platform and ask them to vote for their favourite answer, providing keywords for each possible option. You can spice up the campaign and add festive mood to it, by asking about things that relate to Christmas. If you're a restaurant, you can ask your customers about their favourite New Year dish. This will not only help you start a conversation with your customers but will also provide you with important data about their preferences. It's just that easy.
Start promoting a new product
New Year is a great time to launch a new product or service and encourage your customers to try it. You can just use the title "New year, new [name of the product/service]".
Many people wait for the New Year to set new goals and make some major changes in their lives. They often want to change the way they look, eat, train, etc. This is a good opportunity for brands to give customers a nudge to start using their services.
If you're a beauty salon, looking to generate awareness about your new service, you can use the tagline "New year, new look" and offer special "early bird" coupons to the first customers who text you back.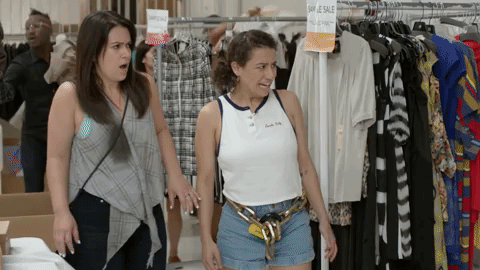 Don't forget about after-holiday sales
When mapping down your New Year marketing ideas, keep in mind that many people put off a part of their shopping to take advantage of the sales. So make sure to include some attractive deals, offers and coupons in your Christmas text message marketing campaign to get your customers choose your brand over the rest and keep the sales up during the slow after-Christmas period.
As you gear up for the Holiday Season, it's important to develop a well-rounded text message marketing campaign spiced up with creative ideas. Designing fun and engaging campaigns will cost you some time and brainwork, but will reward you with a strong ROI, bringing foot traffic to your store and helping you drive brand loyalty.