Even though nonprofit and charity organizations have noble aspirations, they may still have a hard time trying to get their message to the hearts and minds of people. Many NGOs find it challenging to cut through the marketing clutter and engage with their supporters. But creating a connected network of devoted individuals and passionate change-makers means everything to nonprofits where human resources are the beating heart of any activity.
Luckily, there's a powerful channel which can enable nonprofits to attract the attention of their target audience and build long-lasting relationships with people who share the same values. And that powerful tool is Text Message marketing which is currently having a moment among world-famous brands, food chains and retail businesses looking to boost sales and grow their customer base.
But leveraging the potential of SMS for nonprofits causes is a different story. If you are not sure how you can use SMS to promote your events and activities, check this quick guide with some practical tips which will inspire you to use SMS to mobilize your potential supporters and encourage participation or donations.
How to use text messages for nonprofits?
If you have always thought that SMS Marketing works only for businesses looking to drive revenues, think again!
With the increasing use of mobiles, SMS can be used to communicate with your supporters, generate awareness about your causes, encourage donations and drive participation in your events or projects. Being a super cost-effective and immediate channel of communication, SMS will save you time and limited financial resources.
Recruiting and Managing Volunteers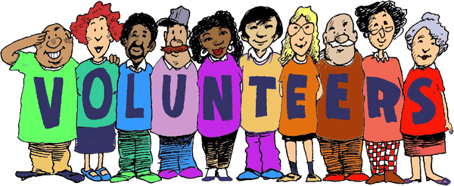 Non-profits often rely on volunteers to organize their events and projects. Most people enjoy devoting time, energy and passion to making changes in their community. Besides being a free labour, volunteers also share your values and disseminate information about your events among their friends. But sometimes it's hard to let people know about your cause and engage them in your activities.
When you need large amounts of volunteers for short-term projects, Mass Texting platforms (like Textedly) are an efficient tool to send bulk SMS messages to all your subscribers asking for their support. In case you need volunteers with specific professional skills, you can segment your volunteer list into several smaller groups based on their skills and interests.
Since most people have their mobiles at hand almost 24/7, you can send quick, personalized updates and reminders to your volunteers, improving internal communication and coordinating their activities. Using the feature of two-way texting service will allow you to receive messages from volunteers without the need to make direct personal calls every time you have to update them about a change in the activity schedule or receive their participation confirmation.
Spreading the Word about Your Cause
Even the noblest cause is doomed to failure, if the general public isn't aware of its details and objectives. But many NGOs operating with a limited budget don't manage to leverage all marketing channels to raise awareness about their projects.
Text messaging is one of the most cost-effective ways to spread the word about your cause. SMS has an open rate of 98%, compared to the average 27-28% of emails. This means that you can get your messages to the pockets of your supporters in a matter of minutes and practically at zero cost. In addition, you can be sure that people who receive your texts share your vision and are eager to rally behind your cause since they have voluntarily opted in for your messages.
Besides furthering your cause in public, you can also remind and update your existing supporters about your upcoming activities in order to boost attendance of your events.
If devoted people are the heart of nonprofits, the lifeblood of any charity is its ability to raise funds. When budgets are tight nonprofits have to rely on their donors and supporters to realize their goals. Using a mass texting platform, you can blast out group messages to your supporters and actively promote your fundraising events and activities.
You can include a link in your text directing people to the web page of your crowdfunding campaign. In this way you'll get donations and increase the traffic to your website on the same time, killing two birds with one stone. Otherwise you can launch Text-to-Give campaigns asking people to make direct donations by sending a message to your short code.
Being one of the most immediate and direct communication means Text Messaging is also a highly efficient way to mobilize resources in emergency situations when every moment counts.
For instance, Cesvi Fondazione Onlus, an international humanitarian organization which works in over 30 countries, managed to reach out for its more than 15,000 members and asked them to make donations through its website following the humanitarian crisis in Libya.
According to Myrta Canzonieri, Director of the Fundraising, Communication & Education Department at Cesvi, interacting directly with their donors through text messages allowed them to raise the visibility of their campaign and ensure that help would reach the areas in need within the shortest possible time.
People want to know that their contribution has reached its goal and their help is appreciated. Let your donors know that supporting your cause was a good decision and show them your appreciation by sending out short messages of acknowledgement within 24 hours after the donation. If known, include the donor's name in the text and personalize the content to add even more intimacy to your message and nurture the relationships with your supporters.
In addition, keep your contributors updated about the positive results that have been achieved with the money or other recourses donated by them. Being sure that their efforts have made a positive change in the community will encourage people to take part in your future activities.
In one word, text messaging is a highly efficient and pocket-friendly tool for any nonprofit looking to promote its campaigns, reach for supporters and stay connected with their donors.