Businesses of all sizes are discovering that they can effectively integrate SMS text messaging into a larger marketing strategy. With the help of SMS marketing automation, brands can create, schedule, and automate smart targeting campaigns.
We asked entrepreneurs and business owners from different industries why and how they use SMS marketing to improve their businesses.
#1 Announcing New Listings Through SMS
We use bulk SMS messaging to announce our new listings. This is a non-invasive way for us to market our properties and drive traffic to our listings. The difficulty comes due to the fact that we are sending a large number of messages that we have to track and manage over time. Using a tool like Textedly keeps us organize so that we don't miss any potential buyers.
Thanks to Jeff Miller, Co-founder of the AE Home Group
#2 Using SMS to Build Our Referral Network
We use text message marketing as a way to build our referral network. Every time a client buys a house we send a text message to our network congratulating the buyers and personally thanking the referrer for their referral. I use this as an opportunity to promote our referral reward program and provide a link to the details on our site. Tools like Textedly are critical for this outreach because it ensure that our SMS messages are delivered promptly and provides the data analytics to track our outreach campaign success.

Thanks to Evan Robert, Real estate agent at Dependable Homebuyers
#3 SMS Marketing:
Important Date Reminder
One of the great benefits of using texting as a marketing tool is that it allows you to get your message in front of your subscribers much more quickly than any other platform. Most consumers are on their phones a good portion of the day or at least have it within view. Therefore, your message is likely to be viewed within minutes of being sent as it pops up right on their lock screen. Because of the prompt delivery of SMS text messaging, it is an excellent vehicle to send reminders about important dates or alert users of flash sales or deals that you're offering. Depending on the industry that you operate in, you can do different types of messaging. For example, in the tax industry, users like to be reminded of important dates so that they don't find themselves getting penalized for missing a deadline.


Thanks to Jacob Dayan, CEO and Co-founder of Community Tax
#4 Improving Business wit SMS
We use SMS to reach out to incoming leads. We find that leads are more likely to respond to a text than to a voicemail or call. It has been a big improvement to our efficiency since we can automate the messages.
These text messaging alerts keep the user updated on what they need to do and when, while also keeping your brand top of mind.
Thanks to John Holloway, Co-founder of NoExam.com
#5 SMS for Multi Functions


We use SMS at our store for a few functions. First, we use it to update customers about their orders. They get shipping updates and can respond to texts with any questions along the way. Once they get their product we prompt them for a review via SMS and then later down the line we also notify them about sales and offers. Text messaging plays a big role at our shop and our customers love it.
Thanks to Christian Sculthorp, Owner at Vaporizers Direct
#6 SMS Marketing for Customer Reviews
We discovered SMS is critically important for many of our customers. Our customers are mostly local businesses. We give them a tool that helps them market to their own customers, asking for reviews on sites like Google, Yelp, and Facebook. Originally we only supported email. Our local business customers would send emails to their customers to ask for reviews. But we discovered that email just didn't cut it for certain types of local businesses. We found out that, for many consumers, their smartphone is their only computing device. So they use SMS all day long, but rarely ever check their email. So we found out that certain kinds of local businesses that sell to these consumers weren't getting good response rates with email. That prompted us to build a new feature to let local businesses ask their customers for reviews using SMS. As soon as we launched the SMS feature, our local business customers immediately saw significant increases in their response rates.


Thanks to Chas Cooper, CEO and Founder of Rising Star Reviews
#7 Incredible ROI Implementing Text Message Marketing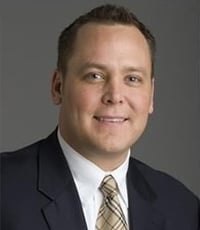 Our business has increased sales conversion numbers from 2016 to 2017 by 26% using SMS Marketing tactics. When visitors of our Disability Insurance Blog read an article, and request more information via a form on our website, they are instantly added to our CRM. Prospects are instantly sent an SMS message with a link to our most frequently asked questions and given an opportunity to speak with a licensed Disability Insurance Coach. Prospects who range in age from 22-52 thank us daily for not leaving them a message on their voicemail. Implementing the SMS messaging into our sales process has provided incredible ROI. The ROI for us is currently north of 1000% and has become the most cost effective marketing strategy we implemented over the last year.
Thanks to Blaise C. Dietz, Head Coach at Disability Insurance Coach