Text marketing isn't exactly new, but it is certainly not utilized to an extent it should be, since it can bring some very positive results to various businesses in retail, travel, hospitality and healthcare industries, as well as those in the financial sector, real estate, HR and education, to name just a few.
People nowadays are rarely leaving their homes without a smartphone, which is precisely why text marketing can be very beneficial. If you properly utilize it, you can reach out to a number of new customers and effectively engage them in your brand.
If you are thinking about running an SMS marketing campaign, there are some things that you need to take into consideration before diving into the process and investing your time, effort and money into it. The following facts and tips will help you better understand the impact that text marketing can have on your business, as well as how you can make sure that your campaign brings you positive results.
SMS vs Email
You may think that you don't need to engage in text marketing at all, because email is a very effective communication channel and it has been used as such for decades. However, did you know that the average email click-through rate is 3.2%, while the average SMS click-through rate is 19%? What's more, text messages have an open rate of as much as 98%, while the open rate for emails is 22%.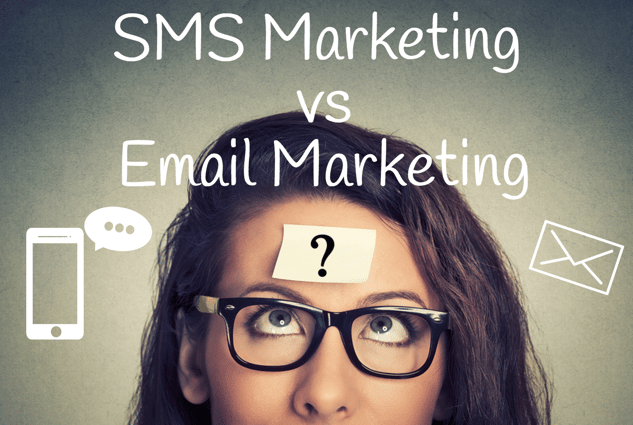 These numbers really speak volumes about the power of text marketing so, by utilizing SMS, you can achieve your goals much faster than you ever could with email. Since an SMS open rate is so high, it really goes without saying that your SMS marketing campaign can be very effective, as long as your CTAs are compelling enough to grab your recipients' attention and make them interested in what you have to offer.
Make Sure Your Recipients Actually Opt In for Your Text Messages
This is the most important thing about your SMS marketing campaign. You need to have permission to send your promotional text messages, so you need to make sure that people have actually consented first. You can ask for an opt-in on your website, via email, or on social media channels, and the key is to include the keyword people will need to type in, as well as a shortcode that those who want to opt in will use to send a message and, thus, submit their number.
It is only after you do this properly that you can jump start your text marketing campaign and start working on engaging people in your brand and achieving your marketing goals. Julep, a cosmetics company, generated a 17.44% purchase conversion with SMS coupons by sending an opt-in text message to their email subscribers and posting the offer on social media, offering a 50% off their new nail polish. With a 34.23% click-through rate, they generated over 5000 opt-ins during the first 24 hours of the promotion.
Create Compelling CTAs and Don't Forget to Include Links
In order for your campaign to be truly effective, you need to create enticing CTAs that will instantly capture people's attention and compel them to take action. You need to ensure that you offer something relevant and useful to your target audience, so that your SMS copy can immediately engage them.
Seattle Sun Tan, a tanning salon, created a CTA that generated $196000 revenue in the first 30 days of their SMS marketing campaign, along with 4774 new mobile subscribers. The offer was "20% off your next purchase if you join our mobile VIP club", which was a very attractive offer and a tough one to refuse.
However, you cannot create an SMS without adding a link that your recipients can follow and expect them to take action. You need to include relevant links that will help you generate more leads and turn them into excellent sales opportunities. They are not a must for opt-in messages, but should definitely be included afterwards.
Use the Power of Incentives
Using incentives in text marketing is an awesome way to build trust with your customers and inspire loyalty that will help you grow your business. You can send information about new discounts, send voucher codes for getting discounts, and perhaps offer your loyal customers a percent off their favourite products from time to time.
You can also send "Buy One, Get One" text messages that will compel people to take action and check out what you have to offer, because such incentives can greatly influence people's purchasing decisions and get them to spend more money than they may have originally intended to.
However, incentives don't always need to concern money, as you can use them as a means to strengthen the bond with your customers. For instance, you can send reminder text messages to let your customers know when their shipments will arrive, or even offer free samples of your new products to your loyal subscribers before you officially launch them.
A great example of a powerful incentive is the Westfield Mall's SMS marketing campaign, where the store offered their recipients the chance to win a $1000 shopping spree, generating 6000 SMS subscribers in only one week.
Text messages offering incentives will almost always be extremely effective and you can be sure that they will turn your customers into brand ambassadors who will help you raise awareness about your brand. Before you know it, you will have a great number of people rushing to see what value you have to offer them.
Effective Communication Is a Two-Way Street
You can make your SMS marketing campaign even more effective by allowing your recipients to reply to your text messages. That way, you can use cross-selling and upselling techniques to entice people to purchase an upgrade to a particular product they are considering, for instance, and make a more profitable sale.
This is also a great chance to show that you care about your customers and about meeting their needs, as you will engage in real conversations with them, as opposed to only sending them promotional messages and coming off as someone who is only eager to make a sale.
An SMS marketing campaign by Ford generated 15.4% conversion by enabling a reply option to their mobile subscribers. They asked them to respond what car they were most interested in, after which they were asked for their zip code and name, in case they wanted to get in touch with a local car dealer.
Measure the Results of Your Campaign
Measuring the results of your SMS marketing campaign is crucial for gaining an insight into its actual effectiveness. You need to see whether or not your efforts are paying off, so that you can implement some changes if need be and not only improve your text messages and tailor them better, but also save a lot of time and money in the long run.
You need to calculate the number of people who opted in and out, the number of recipients who acted on your CTAs, as well as estimate whether or not your investment in the campaign has actually paid off. Tracking those metrics will help you improve your campaign and turn every next one into a truly powerful and rewarding one.
SMS marketing is a must for business success and it is definitely the right choice for your business, because mobile usage is continuously growing. Nearly every person in the world has a mobile phone, which is exactly why text messaging is one of the most effective marketing channels, as it can help you reach out to your target audience in a matter of seconds.
However, although it can be incredibly effective, it needs to be done right, so make sure you take all these tips into account. Most importantly, before you can get your campaign up and running, you need to find a text message provider that can offer you the best services for your needs. Make sure you check out our SMS texting platform, and we guarantee that you won't be disappointed. Feel free to contact us if you have any further questions and we will gladly answer them all.