When running a small business, your sales can often drop simply as a result of a slow economy. In those cases, many business owners chose to cut down their advertising budget and just rely on word of mouth marketing. This, however, is a bad choice.
Instead, you can use various different forms of free advertising listed below to get more customers through the door. Take a look at the following 7 free advertising options. Read on and choose wisely.
1 . Use a texting service for business
When we are talking about free advertising, it's important to mention that using a texting service for businesses is probably one of the most effective ways of gaining a competitive edge on the market without breaking the bank. Free text message advertising is immediate, direct and simple, and it will ensure success very quickly.
As one of the leaders in SMS marketing related services, Textedly offers a 14-day free trial that will show you just how effective free text message advertising can be. This form of marketing offers a significant return of investment at minimal risk, and can be used in conjunction with some of the other options on this list, which makes it rather versatile.
2. Spread your knowledge through blogging
Being an expert in any field is invaluable, as it will enable you to recognize business opportunities that rookies usually overlook. Aside from that, being an authority in a certain area comes with its set of benefits.
For example, you could write articles covering important topics and common misconceptions about your industry, and submit them to various blogs and journals. After some time, people will recognize you as an expert and will be more likely to come to you for advice.
Beyond this, articles published on authority websites are a great way to link back to your site and leave a short bio, which will do wonders for both your SEO efforts and your reputation. Writing a blog is a creative and easy way to spread the word about your small business, just remember to be consistent and to provide engaging content.
3. Develop a strong social media presence
For any modern company, having a strong social media presence is crucial. Not only will it help you get more exposure, but it's also completely free – the only thing you need to invest is your time, and it's certainly worth it. Share your blog posts, post pictures and ask your audience for some feedback.

Of course, depending on your specific area of expertise, you should choose a compatible social media platform. For instance, as someone in fashion, choose Instagram; as someone corporate, choose LinkedIn. You get the picture.

There is no need to attack a certain social media platform, especially if your audience is not using it.
4. Become a Public Speaker
Meeting planners are always on the lookout for new workshop leaders and presenters for various conferences – so you should think about becoming one of them. This is a great way to come across potential customers and, frankly speaking, if properly advertised, these events present some of the best opportunities to get recognized.
There are, of course, many of us who dread the thought of speaking in public, but try to overcome your fears, as these public presentations can help you put your brand on the map. You will be talking to a large auditorium of colleagues and peers, and create various business opportunities.
You can use text message advertising and your social media profiles to promote your public speaking events.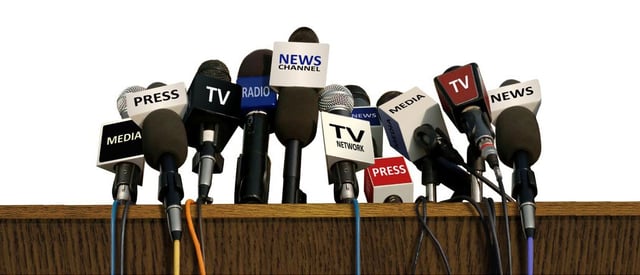 5. Give customers an incentive to come back
The best way to get more customers is by rewarding the current ones in some way. SMS marketing has been shown to work wonders when it comes to boosting customer loyalty, so you can use this fact to your advantage.
You can also offer a reward in the form of free services or free products for every lead your current customers bring. Just create a catalog with a page where your referrals can write names and addresses of anyone who might be interested in your offer. When you get a new customer this way, you should express your gratitude to your referrals by sending them a reward and a thank-you note.
You can use your social media profiles and SMS marketing channels in this instance as well.
6. Send out newsletters on a regular basis
Keeping in touch with both your current and potential customers is essential and makes them feel important. The easiest way to achieve this is by sending out newsletters regularly. You can use them to describe some of your new services or products, provide coupons and include links to pages where your customers can read more about specific topics.
A good newsletter should be simple, and it is always a good idea to include some pictures, but don't go overboard, as the written text should be the primary focus of your readers.
7.Engage in free public relations
Every time there is something new about your business, whether it's a new service, a product or your plans for the future, you should send emails to all of your local radio stations and newspapers, as they are always looking for interesting new people to interview.
If you have already overcome your fear of public speaking, talking on the radio will be a piece of cake.


A small business will inevitably go through rough times early on, but that's nothing some good advertising can't fix. Remember, the key to good advertising is persistence and a good plan, so focus your energy on SMS marketing, blogging and social media, and watch your business grow.