Year after year digital marketing is offering new approaches to reach, attract, and close your customers.
Today we are going to discuss 4 major trends that will give a glossy shine to your marketing strategy. Here are they:
SMS marketing

Voice search marketing

Artificial intelligence in marketing and

Social commerce.
Haven't you implemented any of them? We will learn so much today together…
Let's start right now!


SMS Marketing: The new direct response marketing champion


Even 2-3 years ago reputable sites like Marketing Land, Inc and others published posts on "the death of email marketing." The reason was that users were getting emails from multiple businesses and... didn't actually read them.
If you opened your inbox and found 50+ messages from service/product providers, would you read all of them?


Email marketing platforms are offering a diversity of templates, design options, give the opportunity to insert emojis and personalize emails. But it seems that all this is not enough to make your marketing campaign successful.


While businesses continue to use email marketing, many complain that email open rates and CTRs are going down. In 2019, the average email open rate dropped from 30% to 22,1%, leaving marketers with questions on how to optimize their campaigns.


Reasons vary. Recipients may not open your email because you don't segment your contacts, you don't grab their attention. Or simply your email competes with too many other emails to be opened.


One thing is simple to understand: if recipients don't open your message, they won't know what's inside either. So practically you can forget about clicks, website traffic, and conversions.

We don't recommend you to cancel your email marketing platform subscription. There are tons of ways to make your subject lines and preview texts more compelling and increase your open rates.


But we recommend exploring SMS marketing stats and why not - combine it with your email marketing strategy.



SMS marketing wins the game: Here's why


The open rate of text messages is reaching up to 98% and 90% of people read them within a few minutes.


Your phone notification sound already picks your curiosity and you hurry to check your phone. This is one of the reasons that text messaging is working wonders.


Emails can be so long that you don't have time to read. And even if you have time for reading them, they might be unexciting and just not worth your time.


With text messages, you simply can't be boring or keep your message long. Because you have to communicate your message in under 160 characters. Not even words, but characters. (Well, Textedly is one of the few text messaging platforms that allows you to send messages with up to 300 characters)


Besides, one doesn't have to be connected to Wi-Fi or even have a smartphone to receive your message.
Users with any type of mobile phone can see your message and get excited to open it. It takes only a few seconds to have your SMS on their phones.


Want to ensure an ROI-driven SMS marketing campaign? Check out 10-Point Checklist for a Successful SMS Marketing Campaign and let's see what your peers have to share about the results of using text messages.


SMS marketing: Here's what experts and users have to say!



#1 Jack ChorosContent Marketing Expert at IronMonk Solutions
"We've found that the best approach to marketing through text message is to focus on building relations with customers.
This means sending customers friendly messages over the holidays and for their birthdays. This means reminding them when they have an upcoming appointment or when a shipment for your product is expected to arrive.
We absolutely, positively don't engage in any hard selling through text message. This is because smartphone technology has enabled more spammers with the ability to send unsolicited calls and messages to everybody.
Keep the call to action subtle and use text messaging as a kind, gentle way to keep in touch. A little bit can go a long way."


"The most successful way we are using SMS right now is with shopping cart abandonment.
The conversion rate of our SMS shopping cart abandonment messages have finally surpassed that of email.
Make sure to test out different times of sending out the sms messages and make sure each one is tracked properly.
Doing this will ensure you are maximizing the success of your campaigns."
"Not all website visitors want to engage in the same ways. Where most businesses force visitors to use a contact form or a lead capture form, we offer a choice.
We use a lead capture form, but on mobile devices we include a link that says, "or click here to text us.
Those link clicks – which only show up on mobile devices – are programmed to directly launch the visitor's SMS app.
It's much easier for mobile users to click that link and enter an engagement via SMS than to fill out a form.
They love the easier engagement and the more personalized touch that comes with it."
"We have been using SMS marketing as our initial prospecting marketing channel. It allows us to test new markets with its low cost and great response rate (about 30% for us).
Our success increased when we started to implement a filter and follow up process. Once we receive the message, it either goes into an Interested, Remove or Prospect folder.
Interested for those that want an offer for their property. Remove for those opting out and there is no follow up. And Prospect for those who are not interested at the moment.
When we began to filter the data, we found out that out of the 30% who responded, typically 4% are interested, 14% opt out, and 12% require additional prospecting.
We were not touching the 12% that now go into the Prospect folder. Now, we have a unique follow up chain with the Prospect folder and we have been able to re-capture almost 1% of that data and convert to Interested leads."


Don't wait for the second chance! Try out Textedly today and start sending text messages to your subscribers. Our plans are starting at only $29 monthly and allow you to send 1,000 messages every month.


Voice Search: How to optimize your website content for voice search results?


Have you ever conducted a voice search via your mobile device? I bet you have!

A few years ago about 20% of mobile searches were voice-based. And now it's projected that 50% of internet searches will be voice-based in 2020. Do you see how rapidly and firmly voice assistants are entering people's routines and shaping the way businesses look at SEO?


Here are some tips on how to optimize your content for voice assistants:

1. Forget about sounding robotic


Users don't tend to write very long search queries. They would rather type "SEO for eCommerce". But it comes to voicing a query, a user will likely say "What should I do so my eCommerce store ranks high."


Voice searches are more conversational and include more words. People feel like they are talking to their virtual friends and make sentences as they'd do in a real dialogue.

2. Create web content in Q&A format


The era of blog posts isn't gone. Businesses just need to master new techniques while creating them. And a Q&A format can be a great fit for a blog post on any topic to appear as a voice search result.
Say you are planning to write an article on "conversational marketing."


Instead of using subheadings like "benefits of conversational marketing", "conversational marketing definition" or "conversational marketing platforms", try adding "What benefits does conversational marketing bring", "What is conversational marketing" and "What platforms can I use for conversational marketing".
These versions are much longer but sound more natural. Plus, do your best to keep your answers around 30 words, more or less. That's the average number of words that appear after a voice query.
Next time you create a blog post, make sure you include all the topic-related questions in a list format and provide direct, informative answers.


To arm yourself with the right answers, use free tools like Answer the Public or Ubersuggest. They will tell you what questions keywords to include in your post.


You can also include questions that don't have search volume but are frequently asked by your visitors via email, chat or phone.

3. Optimize your website for position 0


More than 40% of voice search answers represent rich snippets. You know what a rich snippet is - it's when the answer to your questions is visible on SERP and you don't have to click through a link.
How to reach position 0 on Google? Answers vary and there's no one precise way.
But one of the tactics you can follow is to include schema markups. Depending on what type of content you produce, you should choose the relevant markup in your page's code.
4. Set up and optimize your Google My Business profile


If you are a local business and physical location plays a huge role in attracting customers, you simply can't disregard GMB.


What you need to do is to add your street address, city, country, phone number, working hours and your business's description to your profile.


The information available on your GMB and your website must be identical.


Whenever a user searches for a place and uses "near me", your business has high chances to appear in results.


For example, one might be searching for "what's the best burger house near me" or "what the best fast food restaurant on [street name]."


If your business location is close to the searcher's address and if your GMB profile doesn't suck, you will have high chances to rank.
5. Work on your on-site and off-site SEO

SEO is still a process businesses and marketers need to invest in. And not only for ranking for thousands of keywords but also for building their site's authority.
Particularly we know that fast loading websites with lots of quality backlinks and high domain authority can impact voice search results.
That's why you should focus not only on providing direct answers to users' questions but also work on optimizing your technical and off-site SEO.
6. Start investing in Youtube videos
You probably know that Google bought Youtube in 2006 and now Youtube videos frequently appear in Google search results.
What does that mean do you?
This means that you should not only shoot educational Youtube videos but also include question keywords in your video titles.
Adding the video transcript to your video is a great idea too since it helps Google understand the essence of your video and rank it accordingly.
Google is relying more and more on video search results and it will start playing the Youtube video at whichever minute it is answering your voice query.
7. Start answering Quora questions
Quora is the top Q&A platform out there. And I am sure you have seen plenty of search results pages that contain results from Quora.
The thing is - Google suggests you all the questions on Quora that are related to your query. And if someone has given a short, sweet, and easy to understand answer on Quora, it's very likely to rank on Google.
You can be the one who provides answers to questions on Quora and gets ranked on Google.


Top 3 voice ready devices to target
Google assistant is the leading voice assistant with over 500 million users. According to research, it understands queries better, returns the most accurate answers and can help people with more tasks than other voice assistants.
Since Google assistants is a product by Google, voice searches by this device will return results from Google itself.
So if your users search via this tool and you are a local business, your Google My Business profile will be a big ranking factor.
The main difference between Siri and Google assistant is their availability on smartphones. You don't need a second guest to know that Siri is available only on Apple products - iPhones, iPads, AirPods, MacBooks, etc.
Siri is less inclined to Google My Business and Google data in general and may pull answers from Yelp or Foursquare. SO make sure to optimize your profiles on these websites.
Since Alexa is Google assistant's main rival, it pulls data not from Google, but Bing. A user can speak to Amazon Fire TV or Amazon Fire TV Stick and get results without typing a letter.
Our recommendation for you is to start optimizing for Google Assistant as it's the most widely-used and popular device.


Artificial Intelligence: How AI is changing marketers' life in the new decade



How many marketing tools is your company already using? Let me guess a few of them: keyword research tool, social media scheduling tool, email marketing tool, etc …
The thing is - all these tools are just software that automate your daily tasks. But artificial intelligence does things a bit differently.


Before moving forward on the benefits of AI, we want to draw your attention to the essence of it. If you read articles or watch videos where marketers talk about AI, you will see them using the term AI itself.
But people with technology and math background will use "machine learning", referring to the ability of machines to learn and analyze.
Since we are writing this guide from a marketing perspective, we will be using AI instead of ML. Agree?
Let's see how AI can take the burden off your shoulders and allow you to allocate more resources on more important tasks.
Writer's note: We are going to discuss several AI tools throughout this section but we are not advertising them and included them to enrich our post with practical examples.
1. AI is more than automation - Imagine how you use, for example, a keyword research tool. You type your seed keyword and your software introduces you to a bunch of related phrases. You as a marketer are the one who should analyze the available data.


You need to choose keywords that have low difficulty, high search volume, are relevant to your seed keyword and the searcher's intent.


Do you see how many things you still have to do?


Tools that work with AI have the ability to analyze the data themselves and make recommendations. They don't work with if/then/else statements and are much more intelligent than classical software.

Here's an example again regarding SEO and content optimization. There's a tool called MarketMuse designed for SEOs, content strategists, editors, and marketers. As you can see, content optimization can be done not only by an SEO company or independent expert but also through a tool.

MarketMuse analyzes the existing content on your site and suggests what topics to write about, how many words to write, and what KPIs to meet so your article ranks high.
2. AI is gradually becoming smarter - You have probably heard of machine learning being part of artificial intelligence. Machines have the ability to learn new things and can do it even without human help.
Humans don't have to interpret every piece of data that machines are receiving. They can do it themselves and learn from experience. That's what makes them humanlike and arms them with intelligence.
3. AI saves you time, money, and energy - As a marketer or a businessman, you probably want to invest your time in creative and strategic work. But without machines, you have to get involved in repetitive things and do it at the expense of high-priority tasks.


Machines don't have emotions, they think logically and that's where you can use them effectively.


When it comes to communicating emotions and touching people's hearts with your campaigns, the human mind is irreplaceable. But in logic-driven tasks, you can simply rely on machines.
Here's an example:
Say you have written a long-form guide and need to repurpose it. There's a tool called Try Lately that can help you with your social media marketing.


It analyzes your long-form content, be it a guide, video or podcast and auto-generates mini pieces of content for your social media posts. The tool analyzes your content for keywords and phrases and builds short-form content around them.
According to their website, the tool can increase productivity by 80%, reduce post creation and posting time by 90%, and reduce SMM costs by 60%.
4. AI can optimize and increase conversions - Marketers create content, use tools, and optimize their website for one main purpose - increase conversion rate. That simply means encouraging prospects to take the final, biggest step and start doing business with them.
There's no one single tool that will optimize your whole online presence. And even if there was, believe that would cost quite expensive. Instead, there are tools that optimize the X aspect of your marketing activity.
For example, say your business is heavily relying on PPC ads because ranking organically will take time. Now you should look for ways to optimize your ad campaign budget and decrease your CAC (customer acquisition cost). You also want your ads to be visible to the right audience and result in quality clicks.
There's a tool called Acquisio that uses AI technology to help businesses who invest in Google and Bing ads. It collects data about the user's location, device type, day, time, analyzes them and manages ad bids accordingly.
5. AI can work with huge data and still be accurate - Even if marketers had time to work with a lot of data, they still wouldn't be fully successful. The reason is that we are all humans and the chance of making a mistake is high.
If we are tired, distracted or sad, that's very likely to influence us and result in dangerous mistakes.
Machines don't fall asleep, don't get bored and do whatever task is assigned to them carefully.
So if you want accuracy to drive your marketing decisions, machines can become your friends.
Artificial intelligence: Pragmatic Targeting and Advertising
The days of blanket advertising are gone (when businesses advertise to everyone). Now marketers strive to segment their contact lists according to visitor/customer acquisition source, buyer's stage, job title, age, and many more factors.
Consequently, they feel the need to find the right creatives for the relevant audiences on the right channel and show it at the right time.
A tool called Albert analyzes your creatives, time factor and customer engagement rate and optimizes your campaign. The software works for platforms including Google, Facebook, Instagram, Youtube.


Artificial intelligence: Split testing
When you do traditional A/B testing, you are aware of certain rules you can't violate. You should test only one variable at a time, run the test for at least a few weeks/months. And all you get is data that still needs to be interpreted.
But you can use an AI-driven software that tests multiple variables at a time, gives results faster, and provides recommendations. If you want an example, one of them is Evolv with which you can test the header copy, button placements, colors, etc.
You run tests on an ongoing basis, see how your visitors respond to X variation and get rid of elements that don't work.


Artificial intelligence: Chatbots
Have you already installed a chatbot on your website? If not, maybe you aren't fully aware of the benefits conversational marketing provides. Below you will find the top 3 areas where virtual bots can replace or at least assist your team members:
1. Lead generation and nurturing - Imagine how a classical website can work to generate B2B leads.
When you visit that kind of site, you see CTAs that persuade you to download a resource. That resource can be an ebook, a cheat sheet or a more modern offer like a template.
You fill in your email address and download that file or receive it in your email inbox.
Virtual chatbots work to change this process and make it more personalized. When you visit a non-traditional website a chatbot asks you "What are you browsing for?", "How can I help you", "What questions do you have?."
And depending on your answers, the preprogrammed chatbot will suggest to you what page to visit or what to download. You will again submit your email address to get a freebie but you can do it during a chat and not by filling out a form.
2. Upsell and promote with fun convos - Well, if your existing customer is visiting your site, things have to work differently.
Here your goal is to ensure your customers are enjoying your services and are ready to pay higher prices.
So what do you do?
Your chatbots need to distinguish first-time visitors from current customers and there's no better way than to ask the visitor about it. Depending on who your chatbot is talking with, it should try to pursue the right goal.
Sending upselling emails to your customers or asking them to refer your product are still options. But let's not forget that you are striving to do things in a unique way. And the traditional nurturing approach shouldn't be your only weapon.
You can make your chatbot so sweet that it makes people laugh and makes them love the way they communicate with your brand.
Your team members still have lots of work to do. You don't have to fire everyone else and exploit your chatbot day and night.
But your team can focus on more creative and revenue-generating tasks, while a chatbot can still keep the funny, human spirit in its conversations.
3. Customer support - You will confess that's a more sensitive topic than lead generation or nurturing. Why? Because customer support, especially if you want your customer to succeed with your product/service requires maximum personalization and concentration.
Well, you can arm your website with helpful and understandable resources but people's imagination is endless.


They may have answers you have never thought of before. Or even if you have the right answers, people might need a second explanation to fully understand specific nuances.


Especially when it comes to technical products, user manuals or long documentations aren't what people want.
So how can chatbots be so specific in their answers?


You can still pre-program your chatbot to answer user queries in as simple a way as possible. You can still make your chatbot is so smart that it redirects your users to the right page.


But you should also leave room for a human-to-human conversation. We have seen websites with chatbots that collect visitors' email addresses on a specific query and promise to get back with a personalized answer.


Make chatbots your virtual assistants but also let people meet people and share conversations a robot could never involve in.


Social Commerce: The new ways people like products and buy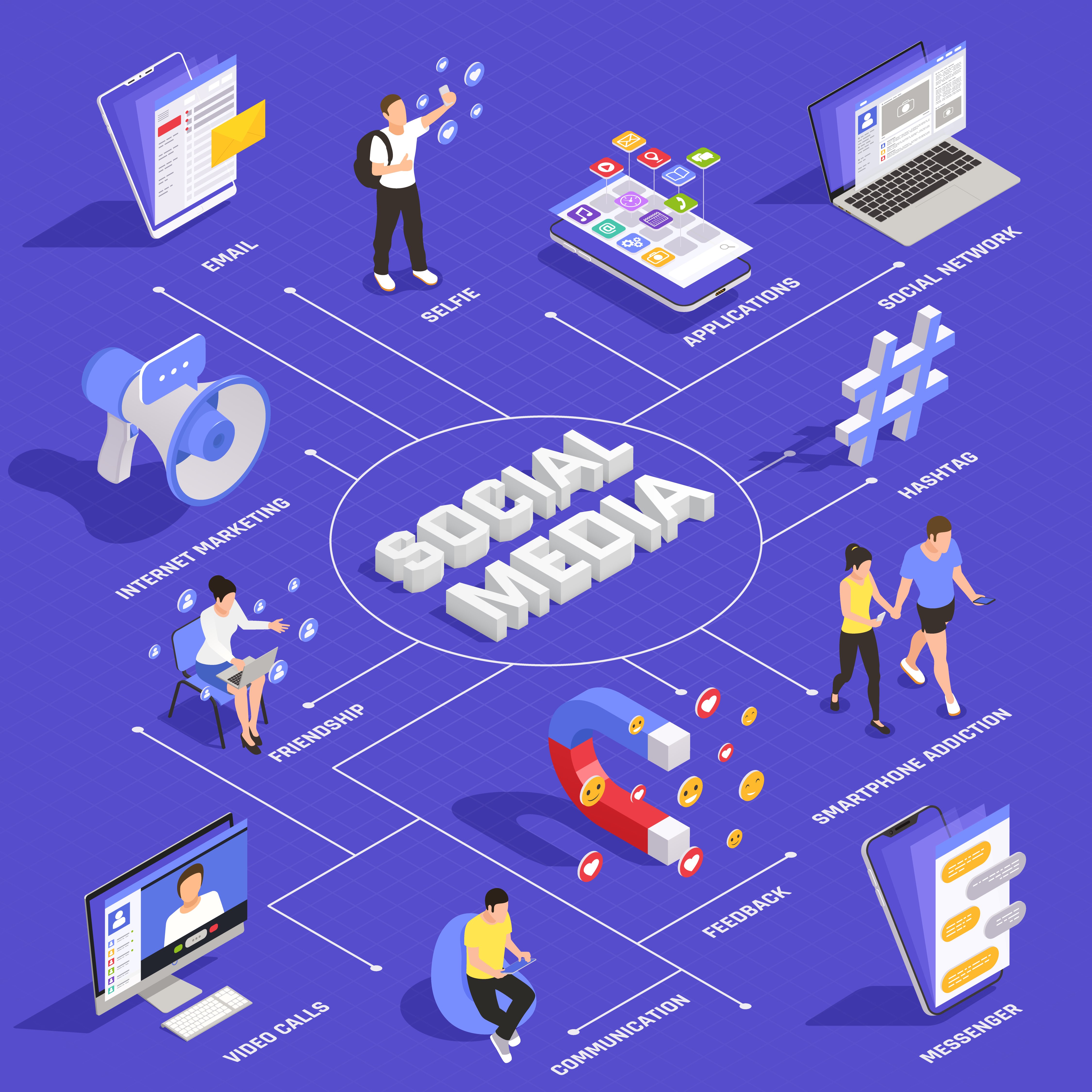 According to Avionos who surveyed 1,400 consumers, 55% of users have made a purchase through a social media platform (Facebook, Instagram or Pinterest). If we regard Amazon, eBay, Etsy as social media platforms, that percentage will be even higher.


When we say "social commerce", we should understand not only social networks but also sites like Amazon or eBay. Because the word "social" itself emphasizes that the X platform is for people to communicate, share reviews, read recommendations, and discuss topics.


But when people hear about something "social", they are more likely to think of Instagram than Etsy.
Now about the rise of social commerce and its popularity.


As competition is becoming more intense among brands and new businesses are emerging, buyers rely on peer reviews more than ever.


That's why social commerce is entering the routine of many buyers, especially the younger generation. Knowing this, brands also pay influencers to advertise or review their products.


Now let's discuss shopping experience on two leading social networks, Facebook and Instagram and then talk about the influencer trend.


Instagram
Back in the spring of 2019 Instagram announced that users can buy products from brands directly from Instagram, without visiting the brand's website. Buyers will receive notifications on order placements, shipping, and delivery right on Instagram.


Well, this option has both its pros and cons for retailers.


One of the biggest advantages is that shopping becomes much easier. The app is for mobile users and buyers won't face difficulties in submitting buying details, nor they will need to browse third-party websites to make a choice.


Users simply need to click the "Checkout on Instagram" button under a post and buy the product they like. After the first purchase, Instagram will save payment info so the user doesn't submit the same details again.


One of the biggest disadvantages is that this option is available only to users in the U.S. Plus, now only 26 brands have access to selling on Instagram and the number is going to grow eventually.


But even if all brands have access to selling on this platform, they don't fully control the buying process and user experience.


Users are becoming more connected to Instagram and not directly to the brand. Instagram controls what posts buyers see, how they buy and how they get notified.


Besides, brands may not get buyers' email addresses and may not be able to track analytics at a high level.


Instagram Checkout process is still in its infancy and there's always room for improvement. But revenue-driven business will highly profit from advertising on Instagram as buyers can combine fun and shopping in once place.


Facebook
Whether you are a retailer or sell non-physical products, Facebook's Shop section can encourage new sales and bring you customers.


Sellers can add their products under that section, mention the product's short description and price. And, of course, the buyers can see the product's image.


Unlike Instagram, Facebook doesn't offer a "Checkout on Facebook" button. Instead, you can find "Checkout on Website" and "This will take you to www.domainname.com." So you complete the checkout process on the brand's website.


Facebook has also created Facebook Marketplace where people can buy and sell products. These transactions again take place outside Facebook.


Though Shop sections are available for most Facebook business pages, Marketplace doesn't work for all countries. Besides, Marketplace is designed for local communities so people can meet each other to make the deal.


No matter which option may be suitable for you, you and your buyers can connect via Facebook Messenger. You can install auto-responses to let your customer know you will be back shortly.


Short text messaging apps like Messenger are replacing old-fashioned contact forms and email messages. Because processing email queries takes longer, while social networks suppose you should reply to your customer in a few minutes/hours.


Social Commerce: Social influencer




Did you know that some Instagram influencers may charge millions of dollars per post? It's not hard to assume that most brands won't be ready to pay such a high price.


Besides, Instagram users are seeing more and more sponsored posts in their feed and engagement rates continue to decrease.


So what can brands and influencers do so everyone wins?


Many blogs recently published posts announcing that 2020 will be a year of nano-influencers. They aren't celebrities, don't have millions of followers and don't charge hundreds of thousand dollars per post.


Instead, they are sincere with their followers and can provide higher and more quality post impressions than celebrities.


If you look for launching an influencer campaign, you should keep in mind 3 things:
#1 No edits


People love connecting with people who are like them. They don't want to see ideal models who don't have any problems and are living dream lives.
If you want a successful influencer campaign, your influencer should be posting authentic images and videos.
Polished images and edited videos may seem professional but they are less likely to seem sincere.
#2 Less text


The role of video and audio content increases and that's not big news.
Not only businesses should diversify their content types but also influencers. And more visuals mean drawing more attention and receiving higher engagement.
It's known that most products advertised on Instagram include fashion, food, and beauty products. People will more likely buy something after seeing it rather than simply its description.
#3 More proof


Influencers should promote products after actually trying them out.
One might have endless imagination and the ability to describe things perfectly. But personal experience is what counts.
Your influencer marketing campaign can run on any social network. But you should be extremely careful with picking both the right platform and the right influencer. Those two choices will make or your influencer marketing campaign.
Seems like you have too much to do for 2020? Start with Textedly and launch your first text messaging campaign.
You can always add new tactics to your marketing strategy but adding them at the right time will make you the winner.