Businesses are always searching for the best SMS marketing platforms and services to improve their performance and grow their customer base. The goal of each company is to gain more consumers and increase sales.
#1 SMS as the Primary Channel to Reach Your Customers
It's pretty easy to get your advertisements vaguely in
front of a person, but they're typically not looking straight ahead, or up
at billboards. No matter where people are, from work, to walking, to bed,
their hands are clutched around their phones. It's essential to consider SMS
marketing, for almost every business, because of this exact reason. You
want your advertisements to be seen as a priority, and SMS allows you to be
the first and foremost thing on a consumer's mind, unlike email or other
forms of advertising.

Thanks to Flynn Zaiger, CEO at Online Optimism
#2 Texting for Robust Sales Process
For business development, we rely heavily on text message marketing. When a
prospective client contacts our agency and we are getting their contact
information, we specifically ask for their cell phone. The reason is
because we've realized that we get a much higher response rate for people
interested in our services when we follow-up and text them directly versus
phone calls or emails. Texting is a part of of daily operation and helps us
have a robust sales process.


Thanks to Stefanie Rosenfield , Owner at Cleveland Marketing King
#3
Increasing Sales S

ignificantly with

Text Messaging
Text messaging is more personal than an email, we wanted to make
the communication valuable and different than what is put out in our other
marketing messages.

Every other week we run a Flash Sale that offers limited quantities of a
product 50% - 70% off retail. The open rates, click through rates, and
conversion rates allow us to sell our every time while significantly
increasing our sales!


Thanks to Michael Moran , CEO at Private Label Extensions
#4 Increasing ROI with Text Message Marketing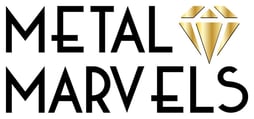 As the CEO of an e-commerce company, it is extremely important that we
market to where our ideal client hangs out and spends her time. For us
that's Instagram. However, along with that, our target market spends a lot
of their time on their phones and our store is shopped via mobile device
about 60% of the time. While email lists are profitable, there are more
hoops to jump through like spam filters, etc. With texting, the barrier is
much lower and it's delivered directly to your customer on the thing that
never leaves their hands. In the past 3 months, since starting to use text
message marketing, the ROI has been 745% on this channel, far surpassing
that of email.
Thanks to Katie Seller, CEO at Metal Marvels
#5 SMS Marketing for Lead Generation
Elite Marketing Studios focused on Instagram growth. We offer a 5 day free
trial of our service, and ever since we transitioned from email follow up
cadences to SMS marketing we have seen a significant increase in open rate
and response rate. For cold leads, reaching out via text is a more
convenient method of follow up and has led to a boost in close rate for our
trials by more than 20%.
Thanks to Chaz Van de Motter, Owner at Elite Marketing Studios
#6 Improving
N
otification
Deliverability with SMS
We have a few local clients (dog groomers, male grooming, food delivery service) for who we do SEO for, and SMS is extremely important for them. While technology has been pushing emails on a lot of fronts, we've found
that notification messages are best sent through SMS than email (whether it be booking confirmation, reminder, or follow-up). The reason for this is that you get a much better deliverability, and you don't need to worry about the message going to Spam or a less checked email folder. Furthermore, users appreciate it much more, because not a lot of companies are bothering to do anything personal these days.


Thanks to Peter Selmeczy, CEO & Founder at SEO Tech