A2P SMS messaging is an easy yet powerful way to communicate with your customers while increasing engagement and growing your brand. Let's learn more about A2P messaging, how it works and how it can benefit your business.
What Is A2P Messaging?
A2P (Application-to-Person) SMS messaging is a method of sending one-way SMS text messages to mobile users through a software application or web-based platform.
SMS messages that do not originate from an individual's cell phone or mobile device are A2P messages. Businesses use A2P SMS messaging to communicate with customers and inform them about new products, promotions and time-sensitive alerts. Using A2P messaging for security has become paramount with the rise in two-factor authentication (2FA) and fraud alerts.
A2P SMS messaging is also called business SMS or enterprise SMS. It's a cost-effective way for businesses to increase engagement with consumers. Check out these text messaging statistics:
Text recipients open 98% of all text messages
90% of SMS message recipients read texts within three seconds
31% of consumers respond to SMS-based surveys within five minutes
SMS marketing campaigns perform seven times better than email marketing campaigns
Consumers redeem SMS-delivered coupons ten times more than other types of coupons
Check out more SMS marketing statistics here.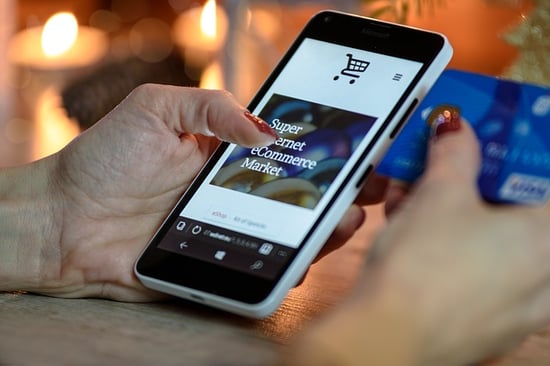 How Do Businesses Use A2P SMS?
The growing number of mobile users worldwide and increasing popularity of mobile marketing have contributed to the popularity of A2P SMS. The global market for A2P SMS is expected to reach $101B by the end of 2030.
Many industries and brands have adopted A2P technology, from retail, ecommerce and schools to finance and healthcare.
Here are some use cases for A2P SMS messaging that businesses can benefit from:
Messaging large groups instantly
Facilitating two-factor authentication (2FA) to increase account security
Sending automated notifications and updates about upcoming events
Creating

segmented marketing campaigns

Sending banking notifications (anti-fraud alerts, balance statements, payment reminders and withdrawal notifications)
Building customer loyalty with promotional codes and discounts
Providing hotel booking registrations, confirmations and updates
Sending

appointment confirmations

(medical offices, salons)
Sending shipping notifications
How Does A2P Messaging Work?
A2P SMS messaging requires you to be compliant with text messaging laws in your state or country. Mobile users must first opt in to subscribe to your text message notifications.
Here's how A2P messaging works:
Subscribe to an A2P messaging platform like

Textedly

.
Compose your SMS or MMS message to an individual or group.
Send your message.
Success! Your customers receive your text just like a regular SMS or MMS message.
The Difference Between A2P and P2P Messaging
If you've heard of A2P messaging, you may have also heard the term P2P messaging. So what is P2P messaging? And how is P2P different from A2P messaging?
P2P (Person-to-Person/Peer-to-Peer) messaging is conversational, two-way messaging between human beings -- the kind most of us use daily. People send P2P messages between individual cell phones or other mobile devices.
A2P (Application-to-Person) messages are one-way SMS messages sent from a business application to a person's mobile device.
Examples of P2P messaging include:
Text communications between friends
Exchanges between you and your Uber or Lyft driver
Chats on mobile messaging and social media apps like Facebook Messenger and WhatsApp
How to Start Using A2P Messaging
Getting started with A2P messaging couldn't be easier. You don't need an internet connection to send or receive A2P SMS messages. Plus, your customers don't need internet access or even an email address to receive A2P messages from you. You can reach them on their mobile device anytime, anywhere.
Whether you need to send 10 or 100,000 text messages, A2P messaging makes communicating with your customers fast and efficient.
Textedly offers powerful text message marketing services for every organization. Our SMS marketing service allows you to send mobile text messages for marketing alerts, sales events, coupons, discounts, announcements, and notifications.
Sign up for a free trial with Textedly and start texting your customers today.